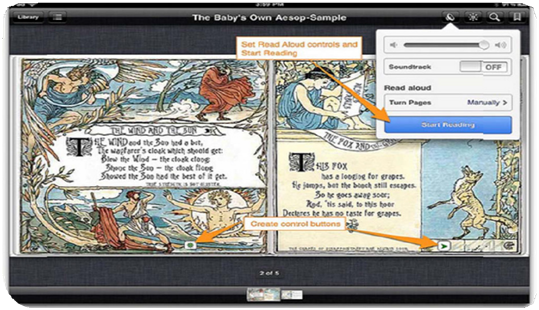 In June, 2011 Apple made it possible to add an audio track to fixed layout EPUB files, and associate the audio track with the actual text in the book.
Users can then have the book read to them. This has obvious uses in children's books, but could also be interesting for poetry, language books, and what a out plays with built-in dramatic readings!
Kavi Infotech People are well trained and can provide read aloud books with Good Quality and Clarity.